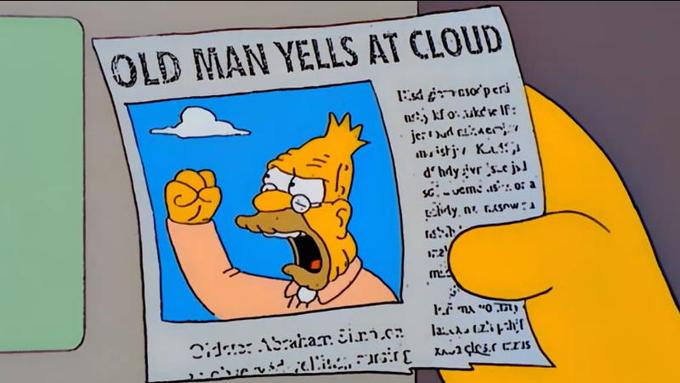 With the Seminary Road Diet Conspiracy of 2019 in the rearview mirror (groan), it was clearly essential to keep road safety on the radar (lol).
Taking a break from vocally complaining about scooters with Grandpa Simpson rants about "where are the parents?!", listserv regular "Donna" is at it again.  In a thread about the dangers of parents double parking outside schools for pickups/dropoffs, she chimed in with this gem:
The self-centeredness of people around here is incredible. I sat in my car waiting behind 2 other cars and 3 behind me while a driver backed into a space. Took 2 backups to get in – held up 6 drivers at a medical building…  how selfish for their own convenience.
Sorry, come again? Donna, are you actually complaining that you had to wait for someone to park at a doctor's office? And that the act of backing into a space is self-centered?
Isn't there a restaurant that you should be visiting so you can write a pandering Zebra review in exchange for a free meal?!
[Side note, thanks to the fearless BevHills listserv moderator, Mr. W.H., for sharing yesterday's blog post with the entire group — welcome new subscribers!]